="true">="%7B%22type%22%3A%22image%22%2C%22wikitext%22%3A%22%5B%5BFile%3ARufus.jpg%7Cthumb%7C91px%7Cleft%7Crufus%20in%20green%5D%5D%22%2C%22title%22%3A%22Rufus.jpg%22%2C%22params%22%3A%7B%22thumbnail%22%3Atrue%2C%22align%22%3A%22left%22%2C%22caption%22%3A%22rufus%20in%20green%22%2C%22width%22%3A91%2C%22captionParsed%22%3A%22rufus%20in%20green%22%7D%7D" data-rte-instance="51982-5033917674ff483fd4cfa2" alt="" src="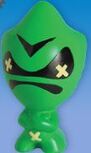 " width="91" height="153" class="image thumb alignLeft withCaption" type="image" /> rufus is a humanoid gogo, with X's all over his body ="1">raitity ="true">Rufus Is quite rare, I have only got him once. ="true" data-rte-empty-lines-before="1">He Is generally not wanted by gogo collectors. I like him though. He can come in green, light green, dark blue, light blue and purple nicknames ="true">X-blob ="true" data-rte-empty-lines-before="1">X ="true" data-rte-empty-lines-before="1">x-eye
Stats:
Speed: 3
Bounce: 4
Balance: 2
Favorite game: In flight
Trivia
This gogo is cool.
Ad blocker interference detected!
Wikia is a free-to-use site that makes money from advertising. We have a modified experience for viewers using ad blockers

Wikia is not accessible if you've made further modifications. Remove the custom ad blocker rule(s) and the page will load as expected.